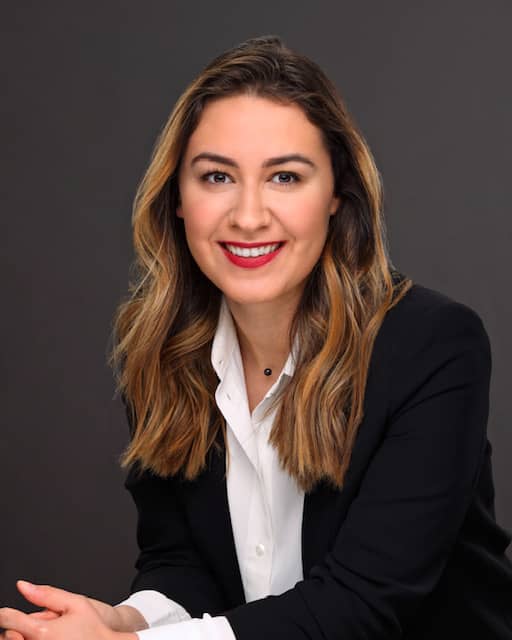 Maria Hajar is the founder and principal attorney of the Law Office of Maria Hajar. She is a licensed attorney in the U.S. and a French legal counsel. She is a member of the Washington State Bar Association, the American Bar Association, and the American Immigration Lawyers Association. Her practice focuses on Immigration Law. Ms. Hajar has extensive experience representing clients in family-based immigration cases before the United States Citizenship and Immigration Services and the U.S. consulates abroad. Ms. Hajar also represents clients in removal and deportation proceedings before the immigration courts in both non detained and detained dockets. Ms. Hajar has successfully represented clients in appeals before the Board of Immigration Appeals.
Aside from family-based cases and removal defense, Ms. Hajar advises clients on a variety of business and employment immigration matters, ranging from investment immigration to employees' transfers. Ms. Hajar has successfully helped clients and companies start and operate their businesses in the U.S.
In addition, Ms. Hajar practice's includes assisting clients in corporate law matters, including setting up businesses in Washington state, drafting service agreements, and providing continuous legal services and advice to U.S. startups.
Maria Hajar graduated from the University of Washington in Seattle, WA with a Master of Law. She holds a Bachelor in Law and a Master in Business Law from the University of Sorbonne-Assas Paris II, in Paris, France. Ms. Hajar also holds a Master in Energy Law from the National Institute of Nuclear Sciences and Techniques in Paris, France. Before opening her own firm, Ms. Hajar worked as an associate attorney at two law firms in Seattle, WA where she gained extensive knowledge and experience of the immigration and corporate legal systems.
Maria Hajar is a native of Lebanon and an immigrant herself. She is trilingual and fluently speaks English, Arabic and French. She understands the challenges and the complexities of the immigration process and enjoys helping her clients navigates it. Ms. Hajar is an avid reader. She enjoys playing badminton and spending time with her family.